ULTHERAPY AND LASER TREATMENTS
Ultherapy delivers focused ultrasound to the deeper supportive tissue to remodel the matrix which helps to lift and tighten the skin. Areas treated are the face, neck, and decollete (chest). Prices vary, depending on the area(s) treated.
Laser Treatments include IPL (Photo Facial); ND-Yag for Vein Treatments, Facial Rejuvenation, and Acne treatments; Refirme, Ematrix, Light Sheer Diode Laser Hair Removal, and Erbium Skin Resurfacing.
INJECTABLES
Fillers such as Radiesse, Juvederm, Belotero, and Restylane help restore the face to a more youthful appearance. They all have their special qualities to offer depending on the area and results desired. The Micro-Canula technique is used whenever possible to minimize tissue trauma and bruising.
Botox is used to relax the lines and creases caused by repeated expression or movement.  The Accu-vein device is used whenever performing injectables to avoid hitting small veins and capillaries reducing the chance of bruising or occlusion.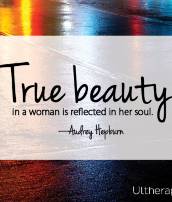 DERMAPLANING & MICRONEEDLING
Dermaplaning is a very thorough method of manual exfoliation without the irritation of mechanical methods such as Microderm or the downtime of chemical exfoliation. It's an excellent choice for more sensitive skin types or when downtime needs to be avoided.
Needling promotes collagen induction in the more superficial layers of the skin by tricking the skin into thinking that it's wounded. Growth Factors and other specialty serums are used along with this modality to promote tissue regeneration. This is a great treatment to partner with Ultherapy for complete spectrum collagen induction therapy.
Medical Esthetic Services in Big Bear Lake, CA
Multiple modalities and services are now available at Desert Mountain Medical Group. I perform these services under the direction of Dr. Michael Norman, D.O. who has been versed in medical aesthetics since 2004. In 2014, we added Ultherapy, the only non-invasive FDA-approved treatment to lift and tighten the skin.