Browse Our Services

Dermaplaning
Dermaplaning is a non-invasive manual skin resurfacing procedure. This is done by gently scraping the outer layers of the dead skin cells and peach fuzz on your face. this treatment exfoliates the skin, leaving your skin significantly smoother.
With continued treatment of every 1 – 4 weeks in a series of 4 – 6 treatments, fine lines are significantly minimized. There is minimal to moderate downtime, depending on the combination of treatments and is an excellent choice for sensitive skin types. $100 – $150. Can be combined with acid peels, oxygen & micro-currant treatments, or needling.
Package price available upon individual consultation.

Needling
Needling helps promote collagen induction by tricking the skin that it is wounded. The object is to stimulate and or puncture the skin to stimulate collagen and elastin production. This then smooths the skin through the skins natural wound healing process.
This is a great treatment with Ultherapy, for a complete spectrum collagen induction therapy. Needling is also used to thicken the skin by using growth factor serums and or your own platelet rich plasma (PRP) promoting collagen induction.
$300 with lab derived serums
$600+ with your own Platelet Rich Plasma (PRP)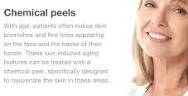 Chemical Peels and Acid Treatments
Acid treatments can be layered for a custom treatment depending on the skin condition. Acid treatment may include Salicylic, Malic, TCA or Jessner peels.
Prices range from $50.00 for a spot treatment to $150.00 for half face and $250.00 for full face.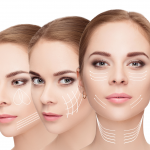 Plasma Pen Rejuvenation and Resurfacing Treatments
Plasma Pen Trained by Louise Walsh International – the world's most advanced, en-vogue and non-invasive, soft-surgery skin lifting, skin tightening and rejuvenation device, treatment and technique. For further information please see www.plasmapenuk.com