Laser Treatments in Big Bear Lake, CA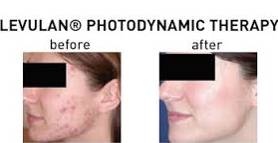 Levulan & PDT (photodynamic therapy with blue light or IPL)
A solution of a special acid is applied to the skin and allowed to incubate for at least l hour. The treated area is then exposed to a special blue light for 17 minutes which activates the acid solution, which kills the pre-cancerous skin cells. The incubation period takes place in the office to ensure no UV exposure. Reading materials may be brought to pass the time. Your skin may become red and flakey for a few days.
Downtime depends on the severity of the condition.
Treatment cost is $500.00 and may be covered by your insurance.

IPL (Intense Pulse Light or Photo Facial)
IPL is attracted to brown and red tones in the skin. They zap the melanin or hemoglobin which in turn dies and sheds off or is absorbed by the lymphatic system. A topical anesthetic is applied 20 – 30 minutes before treatment, making it more comfortable. the sun-damaged skin turns brown and crispy and takes about 7 – 10 days to clear up. This treatment is ideal in a series of 3 – 5, however, results can be seen after 1 treatment. Treatment cost is $500.00, Please call for series pricing.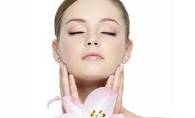 ND YAG Laser Treatment
This treatment modality is a powerhouse of multi-tasking! It eliminates or significantly reduces acne breakouts, reduces or eliminates broken capillaries and veins on the face or legs, treats fungal nail conditions, and provides overall skin rejuvenation…just to name a few. Can be combined with other modalities. Costs for this treatment range from $75.00 for a spot treatment to $500.00 for extended areas depending on the condition that is treated.