If you've been curious about the only FDA approved lifting & tightening treatment Ultherapy, this is the perfect opportunity to see and feel what this #1 voted treatment is all about…Ultherapy has come a long way in since it's launch in 2009!! It's now better than ever and some great deals will be offered!!
COME SEE AND FEEL FOR YOURSELF AND TAKE ADVANTAGE OF SPECIAL PRICING OPPORTUNITIES, THIS NIGHT ONLY!!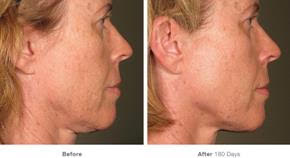 WINNER
"Tried-and-True Skin Tightener"
–NewBeauty, 2018
"Best Overall Skin Tightener"
–NewBeauty, 2017
"Best Skin Tightening Device"
–THE Aesthetic Guide, 2017
"Top Non-Surgical Procedure"
–Aesthetic Everything, 2017

STAY TUNED…MORE TO COME!!