Thank you all for your interest and comments on my last post about peels where I shared my actual "peeling" photos with you.  Here are my before and afters….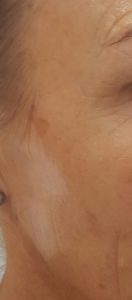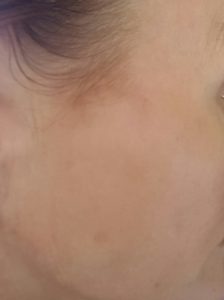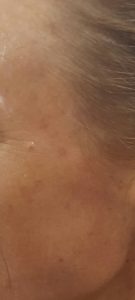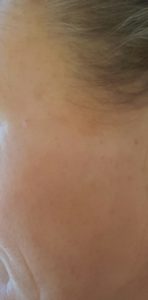 Again, this was a combination peel using Jessner & TCA acids.  I may repeat the process on a couple of stubborn spots that are till slightly visible, but I'm very happy with the overall results!
AND HOW DO I MAINTAIN THESE RESULTS YOU ASK?
My approach is with the understanding that aging and the signs of aging don't happen overnight, it's an accumulative effect of environmental exposure and lifestyle.
And so is anti-aging!  That's why it's important to support any type of treatment with daily care that will prolong the effects of the treatment, while inhibiting signs of our indestructible youth from popping up again!
I use a gentle cleansing scrub each morning to remove dead skin so the products I apply after can fully penetrate and do their job. My favorites include a combination of a hyaluronic acid serum with an antioxidant and vitamin c serum.  I layer my moisturizer and a moisture barrier serum over this to lock in the moisture.  It's critical up here in this extreme environment to retain whatever moisture we can to avoid the "freeze dried dehydrated look" which isn't very appealing on anyone!
And the final crucial step?  I wear a minimum of 30 spf every day even if I'm going to be in the treatment room all day, it's just habit…I like to blend mine with a bit of tinted moisturizer or a bit of liquid foundation to make my own tinted spf.  This gives the skin the needed protection with just a bit of "glow".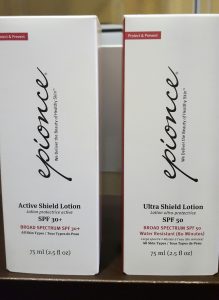 SPRING SPECIAL….
25% OFF ALL OF MY FAVORITE PRODUCTS.
THIS WEEK ONLY THRU SAT, APRIL 1ST 2017
Cleansing Scrub $22 regular, special $16.50
Antioxidant Mist $26 regular, special 19.50
Hydrating Serum $42 regular, special $31.50
Antioxidant Serum $54 regular, special $40.50
Vitamin C Serum $79 regular, special $59.25
Moisture Barrier Serum $60 regular, special $45
SPF 30 $20 regular, special $15
SPF 50 $25 regular, special  $18.75
Call, text or email
951-236-6245 evelynbeaman@gmail.com