"The Eyes are the window to your soul"
…what do your eyes say about you?
So many factors contribute to eye area aesthetics: sleep, diet,
hydration, stress, just to name a few.
We can control most of these lifestyle factors, but often times it's
already taken its toll and the eyes look much more aged than we'd like
when we suddenly notice that, gee…I"m looking old & tired lately!
If this is a concern of yours, you might consider one of the following options:
The Eyes Got It!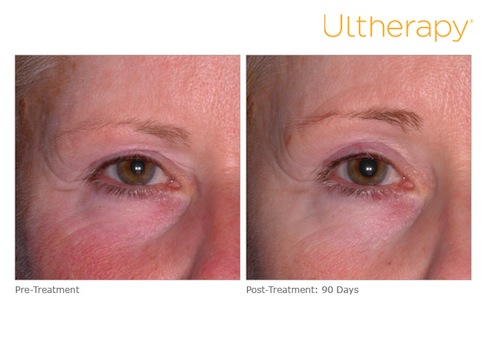 ULTHERAPTY LIFTS, TONES AND TIGHTENS THE EYE TISSUE
Deep collagen induction therapy to help strengthen supportive tissue.
Promotes a brightening effect and skin renovation.
Special $400 ($500 value, a 20% savings!)
ULTIMATE EYE CORRECTOR TREATMENT
A series of 6 weekly treatments which promotes a brightening effect and a beautiful surface rejuvenation while improving surface lines & wrinkles.
Special $480 ($600 value, a 20% savings)
NEEDLING
Superficial collagen induction therapy which helps rejuvenate tissue and revive circulation.
Special $480 for six treatments ($600 value, a 20% savings)
BOTOX
Botox injections can relax "crows feet", those angry frown lines or "11's" between the brows, and give a subtle "eye lift" when administered in all the right places.
Special $40 to $200, depending on treatment area.
FILLERS
Small doses of filler can rejuvenate the under eye area know as the "tear trough" zone and fill in sunken, thin, crepey skin.
Special $450 syringe ($550 value)
EYE REVITALIZER
A hydrating eye cream with a powerful combination of peptides that improve the appearance of dark circles, wrinkles and puffiness.
Special $72 ($90 value, a 20% savings)